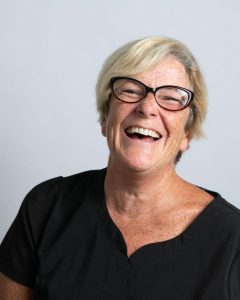 "I love helping patients feel relaxed and at ease during their dental appointments.  There are people who dread coming and some are very fearful. I understand the anxiety of these patients.  I hope my presence, compassion, and experience as a Dental Assistant helps everyone have a better experience when coming here."
Pat has been a Certified Dental Assistant for over 17 years.  She worked with Dr. Nelson at A Perfect Smile for 15 years and recently came back to join the team at FDA.  "The reception from this team has not only been welcoming but genuinely loving. It is beyond words to come back and see familiar faces.  I feel like I never left." Pat handles patient radiology and assists chairside for cosmetic and restorative procedures.
Pat enjoys spending her free time with her boyfriend, friends, and family, and loves a good bonfire.