Dental Hygiene Products We Recommend to Our Patients
Here at Falmouth Dental Arts, we endorse and recommend a variety of professional products to our patients. "Based on our team's many years of combined experience, we have developed a list of products we think are particularly effective at supporting our patients' home dental hygiene routines and keeping their teeth and gums healthy in-between visits," says Ashley Landry, Clinical Director, and Dental Hygienist at FDA. Here's more information about the products we think can give an extra oomph to your oral health care!
Mouth Rinse
Oxyfresh is a gentle but powerful mouthwash that uses natural ingredients like mint to help keep your breath fresh all day. Oxyfresh is alcohol and dye-free, naturally sweetened, and made in the USA. It's specially blended with Zinc and Oxygen®, a proprietary bad-breath fighter, to promote oral health while neutralizing bad breath. We offer Oxyfresh in 3 different versions: a gentle mint-flavored Pro-Formula, non-flavored Gentle Formula, and Cavity Protect with the added benefit of fluoride.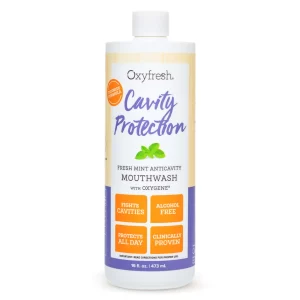 Tooth & Gums Tonic is a natural, professional-strength mouth rinse formulated to reduce oral bacteria and inflammation with pure essential oils.  This alcohol-free rinse is blended with essential oils and herbs such as Echinacea and Gotu Kola, known for their anti-inflammatory and breath-freshening properties – a great alternative to other prescription mouth rinses!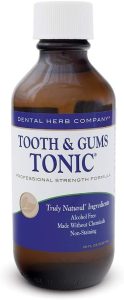 Toothpaste
MI Paste and MI Paste Plus is uniquely-formulated toothpaste fortified with calcium, fluoride, and phosphate that helps replace beneficial minerals lost from the tooth's structure. MI Paste helps to prevent decay, sensitivity, tooth erosion, and tooth wear while restoring enamel gloss. A great product for patients who experience dry mouth and hypersensitivity as well as for those receiving orthodontic treatment.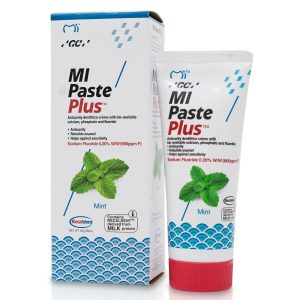 Fluoridex is prescription-strength fluoride toothpaste designed for use at home. It helps to prevent tooth decay and reduce harmful bacteria. Fluoridex is a great addition to your home care routine that helps to strengthen the enamel, reduce tooth sensitivity, and protect your teeth. Used over time, Fluoridex can help strengthen tooth enamel and prevent cavities.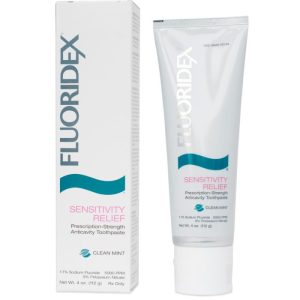 Retainer Cleaner
Retainer Brite is a great way to keep your night guard or other removable appliance, such as Invisalign, clean and ready for daily use. The specially-formulated tablets help protect and preserve appliances while also gently cleaning them. They are simple to use and kill up to 99% of common odor-causing bacteria. They also work to eliminate the cloudy film and plaque buildup when used to clean your retainer every day.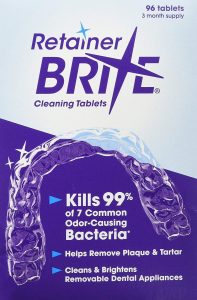 Toothbrushes
Oral B Electric Toothbrushes are designed to give you the best possible tooth cleaning at home. Electric toothbrushes effectively remove plaque while being gentle on your gums. We recommend these electric toothbrushes to our patients for a successful home care routine as they efficiently reduce plaque and prevent gingivitis.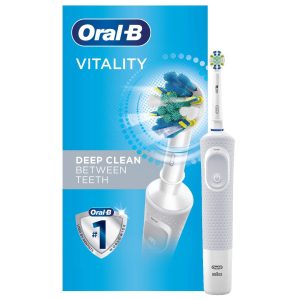 If you are interested in trying one of the products listed above or are wondering which one might be right for you, our team of dental professionals is happy to make a recommendation. Ask us any questions you might have at your next appointment or give us a call at 207.781.5900!