falmouth dental arts
Complete
Compassionate
Care
Your Dental Care Partner for a Healthy Life
At Falmouth Dental Arts, our goal is to develop a partnership with you to provide the highest quality dental care. From utilizing the latest dental technologies to incorporating Integrative Dentistry into our treatment plans, we're here to make your oral care as comfortable as possible. Get to know our team of compassionate professionals and become a patient today!
Would you like to become an FDA Patient? Fill out a New Patient Form
COVID Protocol
For the safety of our patients and staff, please follow the COVID Protocols to enter our office for your appointment
Office Upgrades
If you have not been to see us for a while, we have added some exciting office upgrades: 3D X-Rays and Same-Day Crowns. These technology upgrades allow us to provide you with an even higher quality of care and a more comfortable experience, which is our top priority.
Online Payments
We now offer online payments. Please click the button below and fill out the form to complete your payment.
When it comes to improving your overall health, oral care is the gateway. At Falmouth Dental Arts, we want you to be comfortable in your understanding of dental health, and we make every effort to assist our patients in making the best decisions for their wellbeing. We're here to make your dental care as effective as possible while allowing you the freedom to create a course of treatment that works for you.
Our goal is to develop a partnership with you—a partnership that not only provides you with the highest quality dental care, but also with a connection to compassionate and knowledgeable healthcare professionals. We're always looking for the best way to accommodate our patients, from our welcoming and friendly office atmosphere to our innovative in-house laboratory technology.
Prepare for your visit by pre-filling out your forms online.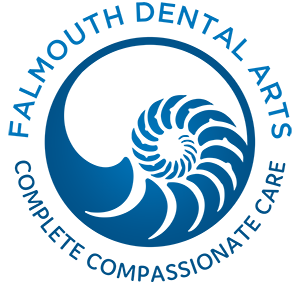 Fill Out Our New Patient Questionnaires
Save time when you visit by filling our your forms beforehand.
We are here to help! To book an appointment or for any question, please contact us. 
Address
168 U.S. Route 1
Falmouth, ME 04105