Maintain Your Dental Hygiene with General Dentistry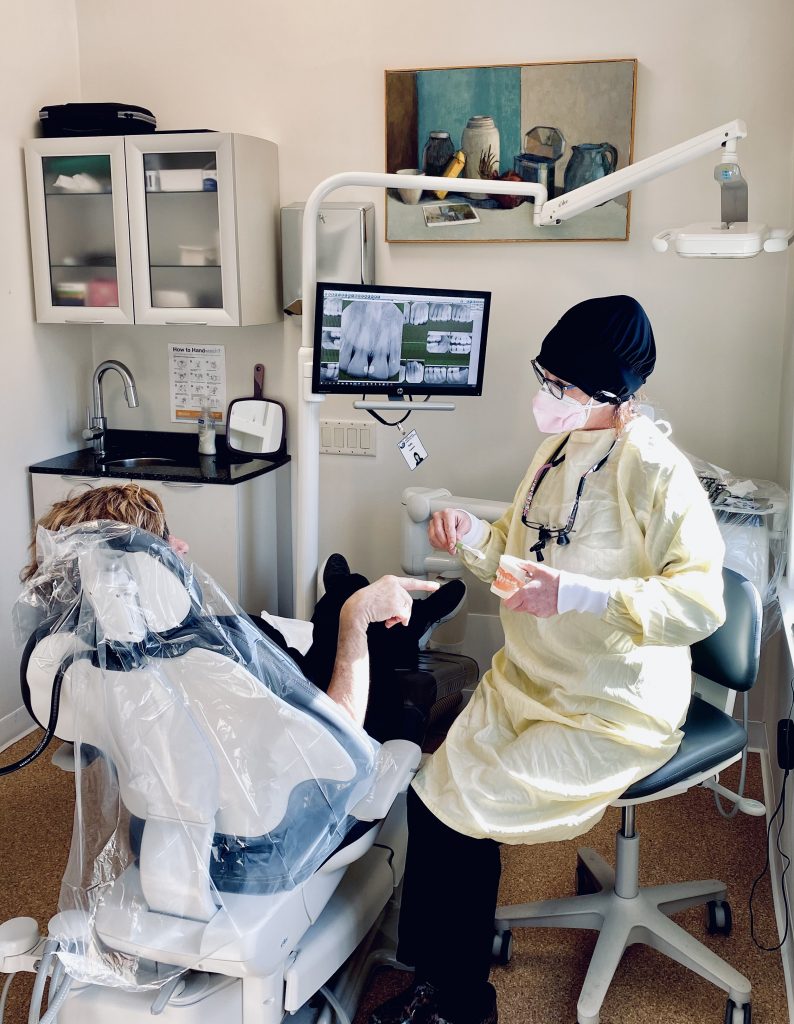 Routine visits to the dental office are the best way to ensure your dental health remains at the highest level. At Falmouth Dental Arts, we get to know you and the condition of your oral health.  That way we can work with you to determine the best options for maintaining or improving your oral health. We provide a comfortable, educational environment for our patients, so that you're fully informed about any decision we make together.
Dr. Brunacini or Dr. Karagiorgos works with his or her hygienist to develop a healthy hygiene routine at home, as well as make dietary decisions that are conducive to positive dental health. With regular digital x-rays, which are taken using a very low dose of radiation, in addition to cleanings, we are able to address a number of issues such as plaque build-up and cavities. However, our goal is always to help you develop hygiene habits that prevent these issues from arising. 
We also offer a number of treatments for younger children, such as topical fluoride applications and sealants, which together can be a major deterrent to help fight off bacteria and decay.
General dentistry is the best defense against serious health issues. Give us a call to learn more about regular check-ups, or fill out a new patient application today!
We are here to help! To book an appointment or for any question, please contact us. 
Address
168 U.S. Route 1
Falmouth, ME 04105